Best Air Conditioning Service In Wichita, KS
Your Local 24/7 AC Technicians
To keep cool during a hot and humid summer in Kansas, you need a reliable air conditioner. Even more importantly, you need a trustworthy HVAC team that can service your AC if anything goes wrong. That's why On Time offers the best air conditioning service in Wichita, KS!
Our full-service air conditioning company provides top-notch service from friendly and professional technicians. From repairs to replacements, we'll handle your AC needs so that your home stays cool all summer long. For residents of Wichita, Newton, Andover, and the surrounding areas, On Time Plumbing, Heating, Cooling & Electric is the team to know.
When you need air conditioning services in the area, go with our on-time, reliable professionals!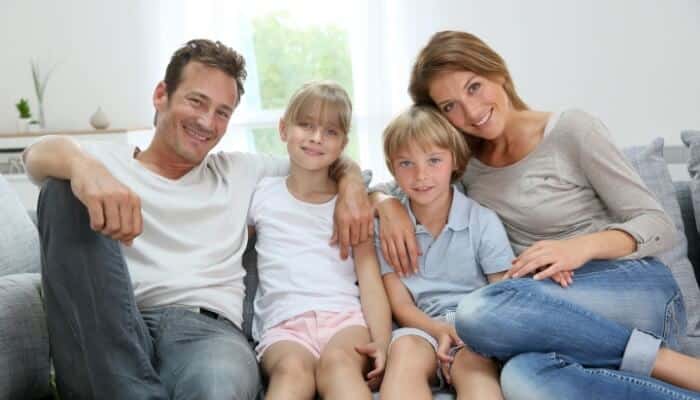 Air Conditioning Frequently Asked Questions
What Qualifies As An AC Emergency?
While a complete AC shutdown is a clear sign to call for repairs ASAP, others may be less obvious. If you notice any of the following, call right away for emergency repairs:
Burning smells
AC is tripping your breakers
Insufficient or no cooling on an extremely hot day
When Should I Schedule Maintenance?
There's never a bad time to schedule an AC tune-up! That being said, one of the best times to schedule maintenance is in the spring. This way, your unit will be tuned and ready to go for the summer.
When Should I Replace My AC?
When air conditioners are on their last leg, they'll start to show some telltale signs. If any of the following ring true for you, it's time to replace your unit:
Your unit is 15+ years old
Your home isn't evenly cooling
Your AC needs to run constantly to keep your home cool
Your unit has required frequent and/or expensive repairs
Can I Repair An AC Instead Of Replacing It?
Yes! When your AC is less than 10 years old and only needs a minor fix, a repair is a better option. For older units or units that have needed multiple repairs, a replacement is often the better choice.
Should I Replace My 20-Year-Old Air Conditioner?
Most ACs last around 15 years, but some can last to 20 years if they are well-maintained. However, once your unit is 20 years old or older, it will start to be less efficient and cost you more to operate. Replacing it with an energy-efficient unit can save you more in the long run.
24/7 Emergency AC Service
A broken air conditioner is stressful at any time, but especially when temperatures start to soar. Fortunately, you don't have to panic when dealing with air conditioning emergencies because On Time is here for you with our 24/7 emergency AC service. Our technicians are ready to go with all the tools and skills to fix your urgent air conditioner issue.
Call 316-721-5055 the second that you need emergency air conditioning repairs in Wichita or the surrounding areas.
Same-Day Air Conditioner Repair
Our air conditioners have to work hard to combat the Kansas heat, so it's almost inevitable that they will eventually run into problems that require repair. When your AC starts experiencing issues, On Time is here to help with same-day air conditioner repair. We provide expert AC repairs for all types of problems, big and small. When you call us, our highly trained technicians will restore cool air to your home quickly.
Signs You Need AC Repair
Not sure if your air conditioner is actually on the fritz? Look out for the following signs that something is amiss with your unit:
| | | | |
| --- | --- | --- | --- |
| Puddles of water or refrigerant near the unit | Frozen coils or ice on the unit | Loud noises, such as buzzing, banging, or clicking | |
| Insufficient airflow or cooling power | Warm air blowing from vents | Incorrect thermostat readings | |
If you're experiencing any of these issues,
contact us
online to book an appointment!
AC Installation & Replacement Near Wichita
As much as we wish they would, our air conditioners can't last forever. Even the best-maintained units will eventually need replacing. When the time comes to
replace your air conditioner
, turn to On Time. We'll set you up with a top-of-the-line AC that will efficiently cool your home, keeping you comfortable and saving you money in the long run. After removing your old unit and installing the new one, our AC contractors will thoroughly test it to ensure it provides long-lasting performance. Plus, we understand a new air conditioner is a large investment, so we back our work with a satisfaction guarantee for your peace of mind. We can install and replace a wide range of cooling products, including:
Central air conditioners
Heat pumps
To request a FREE, no-obligation estimate for a new air conditioner in Wichita, call On Time today at
316-721-5055
.
Air Conditioning Maintenance
If you want to ensure you're getting the most out of your air conditioner, make sure you keep up with annual maintenance. Regular
AC tune-ups
performed by professionals can help your unit to last longer and offer plenty of other worthwhile benefits. By scheduling a yearly tune-up, you can enjoy:
Enhanced performance
Improved energy efficiency
Decreased monthly energy costs
Longer system life
Lower risk of repairs
Why Choose On Time?
At On Time Plumbing, Heating, Cooling & Electric, we make it our mission to keep money in your pocket and time in your day! We do this by providing expert service at a great value, and our work is always performed by on-time and reliable professionals. With our upfront pricing and free estimates on installations, you'll never have to worry about hidden costs. We're also here for you 24/7, and our services are backed by a satisfaction guarantee, so you can rest assured that we'll get the job done right.
Get the best air conditioning help in the Wichita area! Call On Time Services at 316-721-5055 or

contact us online

to get started.