Home EV Chager Installation Wichita KS
As the world transitions to a more sustainable future, electric vehicles (EVs) are becoming increasingly popular. On Time Plumbing, Heating, Cooling & Electric is proud to support this green initiative by offering top-notch EV charging station installation services.
Easily Charge Your Electric Vehicle at Your Home
We have the expertise to install any type of EV charger compatible with all electric car models, ensuring you can conveniently charge your vehicle at home. Connect with our team today at 316-721-5055 to learn more about electric car charging from home, or for your free estimate!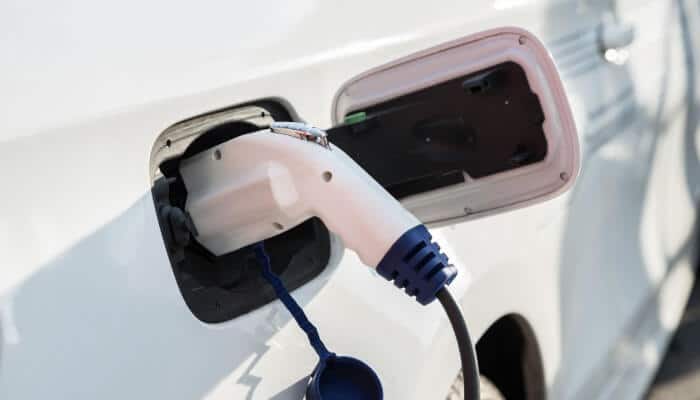 Versatile and Comprehensive Installation Services
We understand that each electric vehicle and home setup is unique, necessitating different types of EV chargers. Our electricians are equipped to handle the installation process seamlessly. We work with a wide range of EV charger brands and have the expertise to install a charger that's compatible with your specific electric car, whether it's a Tesla, Nissan Leaf, Chevy Bolt, or any other model.
The Benefits of Home Charging Stations
Installing an EV charging station at home offers numerous benefits:
Convenience - With a home charging station, you can charge your EV overnight and start each day with a fully charged battery. You won't need to rely on public charging stations, saving you time and hassle.
Cost Savings - Charging your EV at home is typically cheaper than using public charging stations, especially if you take advantage of off-peak electricity rates.
Increased Home Value - Installing an EV charging station can increase your home's value, making it more attractive to potential buyers who own or plan to buy an electric vehicle.
Why an Electrical Panel Upgrade is Crucial
A significant aspect of installing an EV charger is ensuring your home's electrical panel can handle the additional load. Before we proceed with the installation, our team of licensed electricians will inspect your existing electrical panel to assess its capacity.
If necessary, we can upgrade your panel to accommodate the new EV charger and ensure safe and efficient operation. Our priority is to provide you with a charging solution that's not only convenient but also safe for your home's electrical infrastructure and charges your vehicle as efficiently as possible.
Enjoy Ease & Convenience with Home Electric Car Charging Services
On Time is committed to providing high-quality, reliable, and safe EV charging station installation services. We'll help make the transition to electric as smooth and hassle-free as possible. Contact us today to learn more about our services and schedule an appointment. We look forward to helping you enjoy the full benefits of your electric vehicle!