New Furnace Installation Services Near Wichita, KS
When it's cold and windy outside, there's nothing better than coming into your nice warm home and having a warm mug by the fire. However, when the inside temps resemble the outside temps, your home is not the inviting, cozy space you want. A reliable heating system is essential to your comfort and well-being. On Time Plumbing, Heating, Cooling & Electric offers top-notch heating replacement services to ensure your home stays warm and cozy throughout the colder months. Our team of certified professionals has the expertise to repair, install, and maintain any heating system including gas furnaces, electric furnaces, and heat pumps. Call now at 316-721-5055 to get started.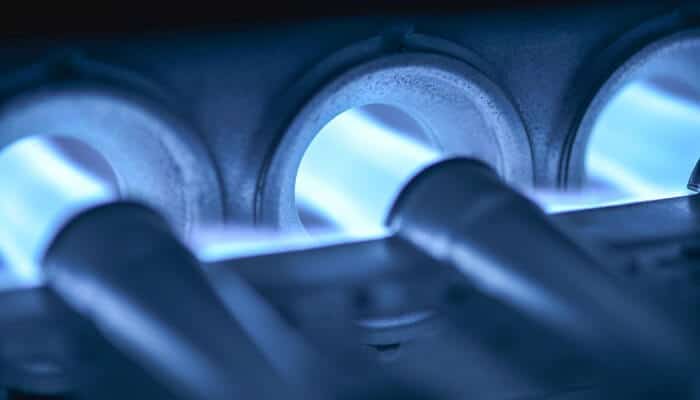 Signs You Need a New Heater
While regular maintenance can extend the life of your heating system, there comes a time when a replacement becomes more cost-effective and efficient. Here are some signs that it might be time to replace your heating system:
Age - Most heating systems last between 15 to 20 years. If your system is within this range, it might be time to consider a replacement.
Frequent Repairs - If your system requires frequent repairs, these costs can quickly add up, making a replacement a more economical choice.
High Energy Bills - An increase in your energy bills can mean that your system is losing its efficiency and may need to be replaced.
Inconsistent Heating - If you're experiencing uneven heating in your home, this could be a sign that your system is struggling to maintain the desired temperature.
Types of Heating Systems We Install
Our team is skilled in installing a variety of heating systems to suit your specific needs and budget:
Gas Furnaces: Known for their efficiency and longevity, gas furnaces can provide reliable heating for many years.
Electric Furnaces: A great option for homes without access to natural gas, electric furnaces offer quiet operation and easy maintenance.
Heat Pumps: These systems provide both heating and cooling, making them a versatile choice for year-round comfort.
Boilers
Geothermal Systems
Package Units
On Time for Quality Installation Services Near Wichita
When it comes to heating replacement, On Time Plumbing, Heating, Cooling & Electric offers unparalleled service and customer satisfaction. We provide:
Free Estimates on New Systems - We provide free, no-obligation estimates for new heating system installations, so you know exactly what to expect.
Financing - We understand that replacing your heating system is a significant investment. That's why we offer flexible financing options to make the process easier for you.
Expert Installers - Our team of professional installers has the training and experience to ensure your new heating system is installed correctly and efficiently.
Satisfaction Guaranteed - We stand behind our work. If you're not completely satisfied with our service, we'll do everything we can to make it right.
We're committed to providing our customers with high-quality heating replacement services you can trust. Contact us today to schedule a free estimate on a new system!