Clogged Drain Service for Wichita, KS Homeowners
When you need help with plumbing problems, On Time Plumbing is here with professional drain plumber services for Wichita, KS, and the surrounding areas.
For decades, our experienced and knowledgeable licensed plumbers have seen it all – from grease clogging up kitchen sinks, stopped up toilets and sewage backup to hair and soap residue coating bathroom drains. Our industry experience will leave your drains clear and free of blockages.
We're armed with the knowledge to tackle grease-filled kitchen sinks, blockages, or sewer clogs. Call 316-721-5055 to get your slow drains and sewer in working order today!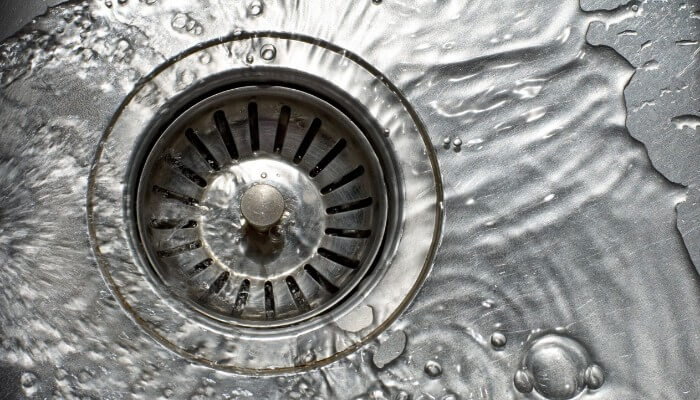 How Can I Prevent Clogged Drains?
Do not rinse fats or cooking oils down the kitchen sink. Liquid fats solidify in the cold pipes and create clogs. To help prevent clogs, fit all your tubs and shower drains with a strainer that catches hair and soap chips, and clean the strainer regularly.
Also, avoid flushing non-biodegradable materials such as wet wipes, sanitary napkins, and other debris that can result in clogs in your system.
What Causes My Kitchen Sink And Washing Machine Drains To Clog?
In most homes, the kitchen and laundry drains are connected. When the lint from the laundry drains meets the grease buildup from soap and food products, a nearly solid substance is formed, causing a blockage. Using filters and strainers will help, but you'll also need to get the drains snaked periodically as well.
Can I Use Chemical Cleaners To Clear A Drain Clog?
No, chemicals do more harm than good when it comes to your home's plumbing system. Avoid using chemical drain cleaners as they can be corrosive and can damage the pipes leading to expensive repairs.
How much does it cost to clear a clogged drain?
The cost to clear a clogged drain will cost between $100 - $300 on average in and around Wichita, KS.  Factors that will affect the price include the severity of the clog, the location of the blockage, and the type of drain. For more complex issues or if the blockage is deeper in the plumbing system, costs could be higher.
Expert Drain Cleaning & Repair Near Wichita
Regular drain cleanings are essential to maintaining the overall health and functionality of your plumbing system. That's why we offer expert sewer cleaning & repair near Wichita, Enid, OK, and Kansas City, MO.
Clogs and damage to the drains can lead to a variety of issues, including slow-draining water, unpleasant odors, and even water damage to your home. In addition, clogged or damaged pipes can also create health hazards by allowing bacteria and other contaminants to build up.
By having your drains cleaned on a regular basis, you can prevent these issues from occurring and ensure that your plumbing system is functioning at its best.
Signs your drain needs repair or cleaning include:
Slow-draining water in sinks, toilets, and shower
Gurgling sounds coming from the drains
Unpleasant odors coming from the drains
Water backing up into the sinks, toilets, and shower
Visible mold or mildew in the bathroom or near the drains
Drainage areas in your yard or basement that are constantly wet
If you are experiencing any of these issues, it is important to have your drains cleaned and repaired as soon as possible to prevent further damage to your plumbing system and potential health hazard.
For Minor Clogs Try These Things Before You Call a Plumber
Homeowners can try several methods to clear minor blockages.
Pouring boiling water down the drain might help break up some clogs, especially if they are caused by grease or similar substances. Be cautious with PVC pipes, as hot water can potentially damage them.
Use a plunger to create pressure and dislodge the blockage. Make sure there's enough water in the sink or tub to create a seal around the plunger, then plunge vigorously.
Baking soda and vinegar is a natural method can sometimes work. Pour a cup of baking soda down the drain, followed by a cup of vinegar. Let it sit for about 30 minutes, then flush with hot water.
PRO TIP:
Be cautious of chemical drain cleaners,. They can be harsh on pipes and harmful if not used properly. Follow the instructions on the product carefully, and avoid mixing different types of cleaners.
Choose On Time For Your Clogged Drain Issues 24/7
At On Time Plumbing, Heating, Cooling & Electric, we understand the importance of reliable and efficient drain services.
That's why we pride ourselves on being on-time, dependable professionals who are available 24/7 for emergency service. Our team is licensed and insured, giving you peace of mind that your repairs are being handled by experts. And, if you need quick help, we offer same-day service, to get your drains and sewer back in working order as soon as possible.
Call 316-721-5055 or contact us online if you need professional and on-time help with your sewer and drain needs in Wichita, KS.