Gas Line Repair, Installation, and Replacement Services Near Wichita, KS
Gas line issues can have serious consequences if not addressed promptly and professionally. On Time Plumbing, Heating, Cooling, and Electric is proud to offer a full range of gas line services to keep your Wichita area home safe. Our team of licensed and certified professionals has extensive knowledge and experience with gas line work in our area. Whether it's emergency gas leak detection, gas line repair and replacement, or a new gas line installation, you can count on the On Time team to handle any and all gas line service you need done!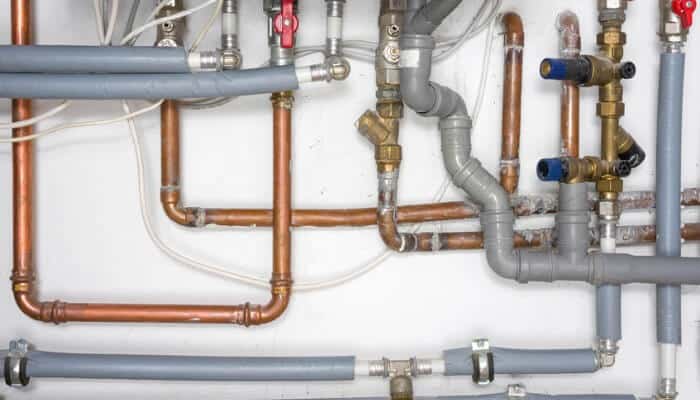 Emergency Gas Leak Detection in Wichita, KS
Gas leaks can pose a serious threat to your property and health, making immediate detection vital. We offer 24/7 emergency gas leak detection services, with our team ready to respond promptly to any call. Using advanced equipment, we will accurately locate and assess the severity of a gas leak before taking swift action to mitigate any potential risks. Your safety is our top priority. You can trust us to provide quick and reliable solutions in a gas leak emergency.
Gas Line Repair in Wichita
Gas lines can deteriorate over time because of corrosion, ground movement, or improper installation. If you suspect a problem with your gas line, our team is on hand to conduct a thorough inspection and any necessary repairs. We provide effective repair strategies to restore the functionality of your gas line while adhering to all safety standards, keeping you and your family safe.
Gas Line Replacement
Repairing a gas line may not be the most cost-effective or safe solution, especially if it's old or severely damaged. In such cases, we offer gas line replacement services. Our team will remove the existing line safely and install a new one that complies with local codes and regulations. We ensure minimal disruption to your routine during the process, leaving your property clean and tidy once the job is done.
New Gas Line Installation
Whether you're building a new property or upgrading your appliances, installing a new gas line requires professional expertise. Our team will design and install a gas line system tailored to your specific needs and preferences. We take things like your property layout, appliance requirements, and local codes into consideration to deliver a safe, efficient, and durable new gas line.
Safe and Reliable Gas Line Services In Wichita, KS
With a focus on safety, efficiency, and customer satisfaction, On Time Plumbing, Heating, Cooling and Electric strives to exceed your expectations on every job we do. We're committed to your satisfaction and safety. Whether it's detecting and repairing a gas leak in the middle of the night, or installing a brand-new one that lasts for decades, you can count on our team to deliver exceptional service every step of the way.
Contact us today to schedule a service or for an upfront price estimate. We look forward to providing you with safe and reliable gas line solutions.