Expert Air Conditioning Installation & Replacement In Wichita, KS
If your air conditioner is old, inefficient, or simply not keeping your home cool enough, it might be time for a replacement. At On Time Plumbing, Heating, Cooling & Electric, our team of certified expert AC technicians offers expert AC installation & replacement in
Wichita, KS
, and the
surrounding areas
! We help you choose the right unit for your needs and budget, and we'll provide a hassle-free installation process. With our extensive knowledge and experience in the HVAC industry, we guarantee to provide you with the best quality products and services to ensure your home stays cool and comfortable all summer long.
When it's time to replace your air conditioner, turn to On Time!

contact us online

to request a FREE estimate.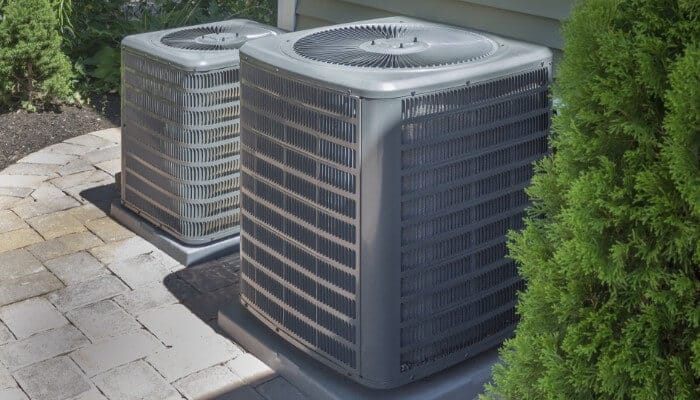 When To Replace Your AC
As your air conditioner starts to age, it will lose efficiency and its performance will decline. When this happens, your unit will start to show signs that it's on its last legs and needs to be replaced. If you notice any of the following signs, it is time to consider replacing your AC unit:
Your air conditioner is more than 10 to 15 years old.
You have to pay for frequent and expensive repairs.
Your energy bills are rising.
Your AC is no longer able to cool your home as effectively as it used to.
Your home's humidity levels are higher than normal.
Your HVAC is emitting unusual noises or odors.
The airflow from your AC is weak or inconsistent.
If you're still not sure whether you need to replace your AC, On Time is here to help!
Our team of HVAC experts
can help you determine whether it's time for a new system. If it is, we'll replace your unit with a new, energy-efficient air conditioner. This can lower utility bills, improve indoor comfort, and let you enjoy peace of mind knowing that your home is being cooled efficiently.
Cooling Systems We Install
Throughout Wichita and the surrounding areas, homeowners rely on different types of air conditioning systems to keep their homes cool. Here at On Time, our technicians are highly trained to be able to install and repair a wide range of systems, including:
We can also support your newly installed cooling system with products such as programmable thermostats, zoning systems, and air handlers.
Why Choose On Time?
For quality air conditioning services that you can trust, choose On Time Plumbing, Heating, Cooling & Electric. Our team makes it our mission to keep your home comfortable, no matter how hot the weather gets. Also, we value customer service, so you can count on us to ensure your experience with us is a great one. We do this by providing expert service, upfront pricing, free estimates on our installation services, and a satisfaction guarantee for your peace of mind. Call On Time at
316-721-5055
or
contact us online
to request a FREE estimate for an AC installation.