Residential Wiring Services In Wichita, KS
The various electrical devices and appliances in your home all depend on your electrical wiring to function. When you need full-service wiring services, choose On Time Plumbing, Heating, Cooling & Electric. Our team delivers a full range of wiring services. From upgrading your electrical panel to installing new switches, we can help you.
For expert wiring services in Wichita or the surrounding areas, turn to On Time.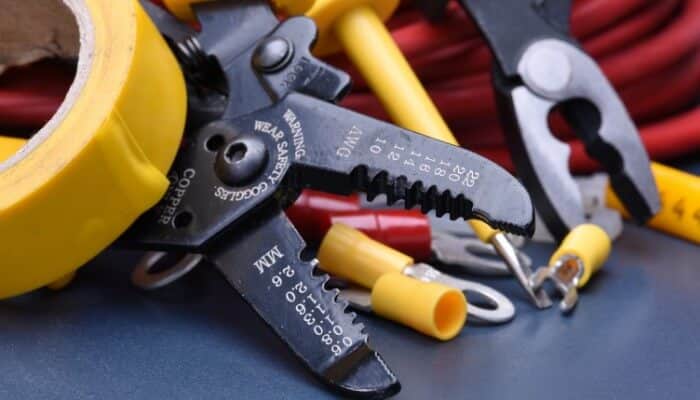 Whole-Home Rewiring For Wichita-Area Homeowners
For many Wichita-area homeowners, modern life means being connected to electricity more than ever before. From better lighting to more appliances and devices, your home needs to be able to
handle your electrical needs
. If your home is more than 40 years old, and you feel it's struggling to deliver a steady supply of electricity, it may be time for you to consider whole-home rewiring services. With professional rewiring, you'll be able to ensure your home is safe and up to code. Here are common signs it's time to rewire your home:
Flickering lights
Regularly tripping circuit breakers
Not enough outlets
Burned or sparking outlets
If you notice any of these signs, it's time to schedule a whole-home rewiring consultation with On Time. Our certified electricians will evaluate your electrical needs and help you determine how to keep your family safe and power your modern life.
Appliance Wiring Around Wichita, KS
Your appliances are an investment in your comfort, so ensure they are installed correctly with appliance wiring services from On Time. We offer comprehensive appliance wiring services, so you can trust we'll make sure your new appliances do not overload your Wichita home's electrical system.
Outlet & Switch Wiring For Wichita
From tablets to smart speakers to espresso machines, we often have many comfort items that need to be plugged in. If your home doesn't have enough outlets or you need more lighting, let our team help. We offer top-tier outlet and switch wiring services, so you can get customized lights and the outlets you need where you need them. Our team of experienced, certified professionals will make sure your new switches and lights are up to code and maintain a steady draw on your electrical panel. We'll also help you think ahead, so you can be prepared for future needs.
Why Choose On Time?
Since 2004, On Time Plumbing, Heating, Cooling & Electric has been dedicated to delivering exceptional workmanship and superior customer service. Our veteran-owned business hires only the
best professionals
to help care for your home. We believe in showing up on time, and we offer upfront pricing, financing options, and military, veteran, and senior discounts.
For expert wiring services in Wichita, choose On Time Plumbing, Heating, Cooling & Electric. Schedule your appointment today by calling 316-721-5055 or

contact us online

.