Best AC Repair Service In Wichita, KS
With the hot weather in Kansas, air conditioning is a must to keep your home cool. However, no matter how well you take care of your AC, you will eventually run into issues that require repair. When this happens to you, turn to On Time Plumbing, Heating, Cooling & Electric. We provide the best air conditioner repair service in Wichita, KS, and the surrounding areas!
Our reliable HVAC company has the skills and experience to quickly diagnose your AC issue and get the system back up and running. When your AC is on the fritz, you need On Time!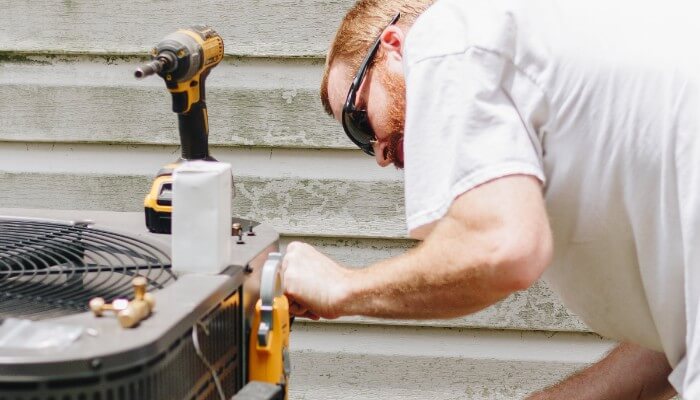 24/7 AC Emergency Repairs
When you need fast repairs for your air conditioner, you can count on On Time. We provide emergency and same-day services to quickly address any urgent issues you're facing.
Call 316-721-5055 ASAP when you need emergency air conditioner repairs in the Wichita area.
Signs Your Air Conditioner Needs Repairs
When your air conditioner starts to have trouble, it'll give off warning signs that let you know to schedule repairs. These include:
Warm air blowing from your AC unit
Weak or inadequate airflow
Unusual noises or smells coming from your AC unit
Leaking water or refrigerant
High humidity levels indoors
Increased energy bills
If you notice any of these signs, call On Time as soon as possible to avoid further damage to your AC system.
Why Choose On Time For Your AC Repair?
At On Time Plumbing, Heating, Cooling & Electric, we have a team of licensed and experienced technicians who are committed to providing the highest quality of service to our clients. Here are some reasons why you should choose us for your AC repairs:
24/7 emergency services: We understand that AC issues can occur at any time, which is why we offer 24/7 emergency repair services to our clients.
Upfront pricing: We provide transparent and upfront pricing for our services, so you know exactly what you are paying for.
Highly trained technicians: Our technicians are highly knowledgeable in all aspects of air conditioning repairs, ensuring that your AC system is in good hands.
Excellent customer service: We value our clients and strive to provide the best customer service possible.
When you need to schedule air conditioner repairs with a top-quality HVAC company, look no further than On Time!