Water Heater Services For Wichita, KS Homeowners
Every home needs a quality water heater to provide hot water for cleaning and bathing. If your system isn't keeping up with demand, have your water heater serviced by On Time Plumbing, Heating, Cooling & Electric. We provide exceptional water heater services for Wichita, KS, homeowners!
Our team can repair, replace, or maintain your water heater, ensuring you have access to hot water wherever you need it.
Enjoy hot water from every tap with help from On Time! Call 316-721-5055 now!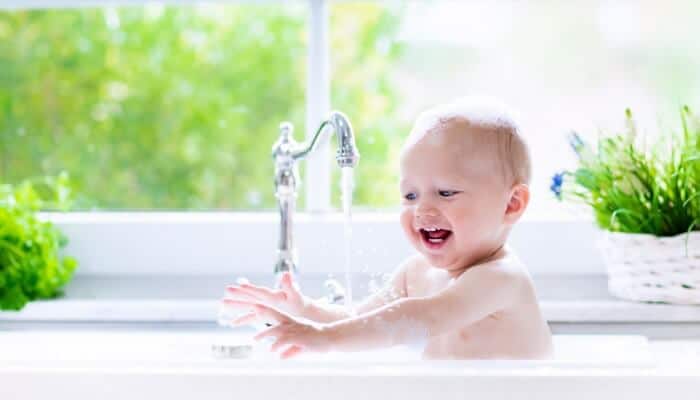 Why Doesn't My Old Water Heater Work As Well As It Used To?
This is usually due to a sediment buildup in your tank. As water heaters grow older, they accumulate sediment and lime deposits. If these deposits are not removed periodically, the sediment will create a barrier between the burner and the water, greatly reducing the water heater's performance level. At least once every three months, drain water from the tank. Draining a gallon or so on a regular basis helps remove the sediment.
You should also periodically inspect your water heater burner. The flame under the heater should appear blue with yellow tips. If it's mostly yellow, or if it's sooty under there, your flue may be clogged, which is a dangerous situation. Contact a professional to check it out. At least once every two years, have your water heater inspected by a service technician. He or she will also check the drain valve for signs of leakage, and the anode rods for corrosion.
Why Did My Water Heater Suddenly Break Down?
Water heaters can run into several problems over time. A buildup of sediment at the bottom of the tank can chip away at the metal, dirty water can stress out the water line, and general wear and tear can lead to a breakdown.
Should I Install A Tank System Or A Tankless Water Heater System?
Depending on your preference and needs, a traditional tank or tankless water heater may be more beneficial than the other. Our technicians can discuss your needs to help you decide.
How Long Does Water Heater Repair Or Water Heater Replacement Take?
Our team can repair or replace your water heater in a single day, ensuring you don't have to go long without hot water.
Water Heater Services From On Time
At On Time, we provide all the water heater services you could ever need. Look to our team when you need installation, replacement, repair, and maintenance for:
Traditional water heaters
Tankless water heaters
Electric water heaters
Gas water heaters
Count on Wichita's premier plumbers when you need water heater service.
Traditional Vs. Tankless Water Heaters
Today's water heaters come in storage-tank and tankless models. Storage-tank water heaters hold dozens of gallons of water and constantly keep it warm. This makes hot water available when needed. Tankless systems push water through a small unit that heats up quickly, only heating it when needed. Tankless models offer better energy efficiency and take up much less room.
Signs You Need Water Heater Services
Water heater problems
can crop up suddenly, and it's essential to recognize them. You may need professional water heater services if:
Your system won't heat your water
Your unit is leaking from the bottom
Your unit regularly needs repair
Your system makes odd sounds
Don't go another day without hot water.
Contact On Time online
to schedule water heater service today!
Why Choose On Time?
For decades, On Time has provided the best water heater services in Wichita, KS. We believe in upfront pricing, free replacement estimates, honest work, and guaranteeing your satisfaction. When you need licensed and insured experts to handle your water heater problem, look no further than us.
Schedule water heater services in Wichita, KS,
by
contacting us online
or calling the team at
316-721-5055
today.