Premier Regular Plumbing Service For Wichita
To keep your home's plumbing systems in good shape, work with the professional plumbers at On Time Plumbing, Heating, Cooling & Electric. Since 2004, we've been helping Wichita-area homeowners care for their homes with premier plumbing services. We're the area experts in all your plumbing needs, including thorough plumbing maintenance services.
For superior plumbing maintenance services, turn to On Time. Call 316-721-5055 today to get started!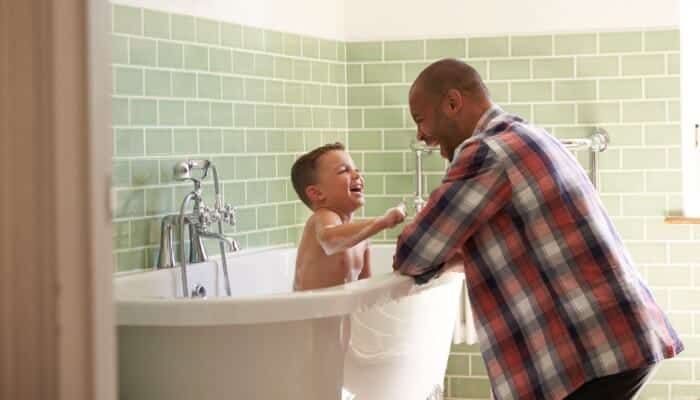 Plumbing Maintenance FAQs
What Should I Do To Take Care Of My Faucets And Sinks?
Even small drips can waste thousands of gallons of water, as much as 150 gallons a day! Be sure to check under sinks for moisture or small leaks. And always repair leaky faucets right away to avoid paying for wasted water, and also to avoid water damage to your fixtures and pipes. Remove and clean your faucet aerators annually to ensure an even flow of water. Make sure overflow holes on tubs and vanities are clear and open to prevent water damage to floors and ceilings.
What's The Best Way To Extend The Life Of My Garbage Disposal?
Always use plenty of cold water when running your disposal, and avoid overloading it. Never dispose of very hard items like bones or corn husks. And never use a caustic drain opener. You can extend the life of your hands by never using them to remove items dropped inside – use tongs instead!
How Often Should I Schedule Plumbing Maintenance?
The industry recommendation for plumbing maintenance is once a year. To keep your plumbing system running optimally, it's best not to go beyond two years between your maintenance appointments.
What Can I Do To Prevent My Drains From Clogging?
The best way to prevent your drain from clogging is to keep materials that cause clogs out of your drains. Foods like coffee grounds, eggshells, and grease are all common culprits. So are hair and toothpaste.
Does A Water Heater Need Maintenance?
To keep your water heater working the way you want it too, you should give it annual maintenance. This helps reduce wear and tear and keeps the components in good working order.
Benefits Of Plumbing Maintenance In Wichita
For busy homeowners, it's easy to overlook plumbing maintenance, but professional maintenance services are definitely worth it. Some of the main benefits include:
Longer plumbing service life: Maintenance allows our skilled professionals to catch small problems before they turn into large problems. This helps extend the life span of your plumbing system.
Improved water quality: Aging plumbing can corrode. Those minerals can leech into your water when you drink or wash with it.
Consistent water pressure: Small leaks or other minor plumbing problems can cause your water pressure to fluctuate. Maintenance helps keep your water pressure even.
Lower risk of plumbing emergencies: During your maintenance appointment, the technician will inspect your lines for weaknesses and damage. Catching the problem early helps prevent costly emergencies later.
Reduced water bills: Even small leaks can add a lot of money to your monthly water bill. Regular maintenance helps prevent leaks from starting and catches leaks before they grow.
Why Choose On Time?
At On Time Plumbing, Heating, Cooling & Electric, our veteran-owned, award-winning team is ready to help you with your plumbing maintenance needs. Along with exceptional workmanship and superior customer service, we also offer:
A satisfaction guarantee
Free estimates on replacement quotes
Military, veteran, and senior discounts
Let us help you care for the plumbing system in your Wichita home.
Contact us online today to schedule an appointment.